About Us
Our Plan to Promote Personalized Medicine
Recognizing A Revolution in Health Care
We believe that a revolution in health care is underway, known as personalized medicine, catalyzed by rapidly-emerging information from life sciences research and the availability of sophisticated information technologies.

We are witnessing the initial clinical benefits of personalized medicine strategies and products, in the form of a new generation of molecular diagnostics and targeted therapeutics that can improve efficacy and reduce adverse side effects. We wish to accelerate the adoption of personalized medicine to improve individual patient outcomes as well as the overall effectiveness of the health care system.

We view the mission of the PMC – to educate federal and state policymakers and private sector health care leaders about personalized medicine, helping them understand the science, the issues and what is needed for the positive evolution of personalized medicine – as critically important. The PMC has demonstrated its unique role in the field by encompassing all sectors of the biomedical enterprise within its membership, and effectively framing the debate around the key obstacles to adoption of personalized medicine.

Opportunities for Members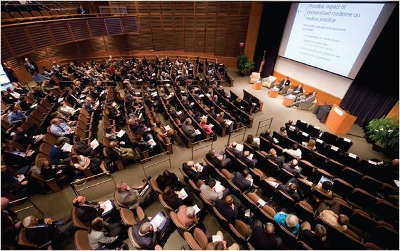 We believe that, in addition to the membership role played by each of our organizations in the PMC, there is an opportunity for individual leadership and commitment to advance the goals of the PMC. We as individuals establish and support the Friends of the Personalized Medicine Coalition, and invite our colleagues and peers to join us.