About Us
Executive Committee
Edward Abrahams, Ph.D.
President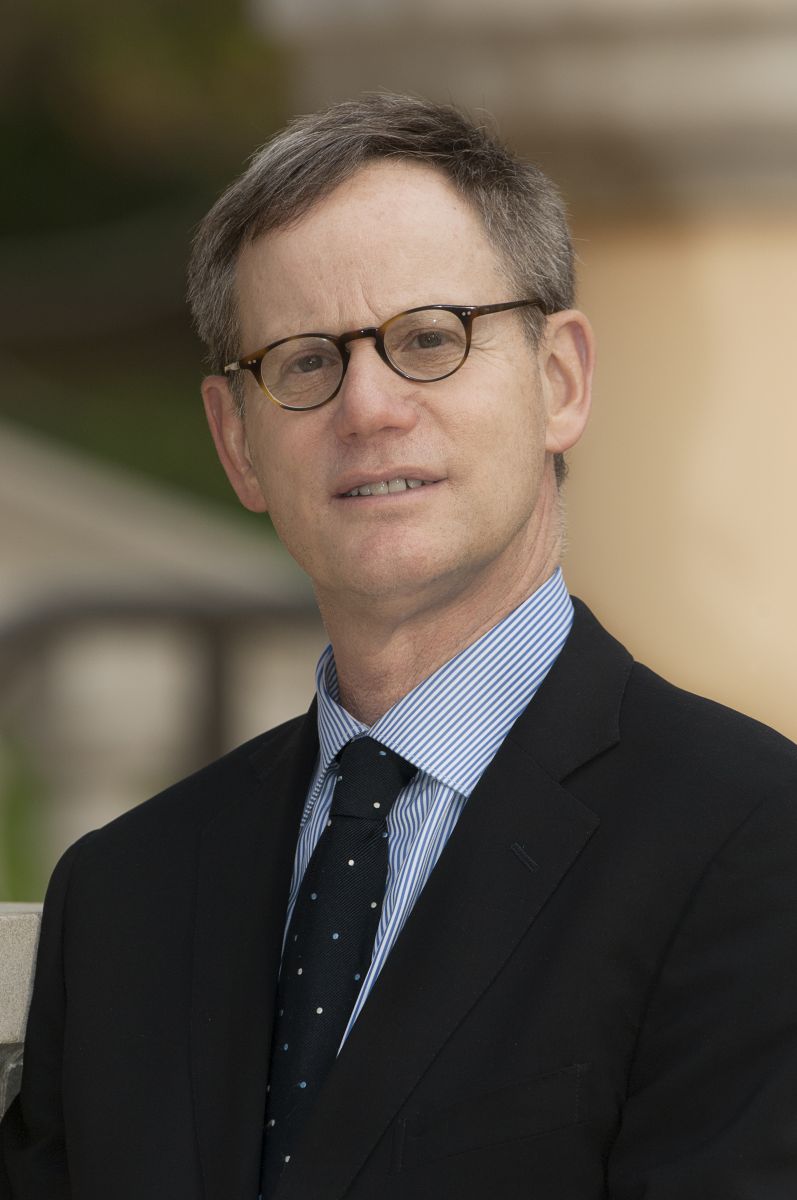 Edward Abrahams, Ph.D., is president of the Personalized Medicine Coalition (PMC). Representing innovators, scientists, patients, providers and payers, PMC promotes the understanding and adoption of personalized medicine concepts, services and products for the benefit of patients and the health system. It has grown from its original 18 founding members in 2004 to over 225 today.

Previously Dr. Abrahams was Executive Director of the Pennsylvania Biotechnology Association, where he spearheaded the successful effort that led to the Commonwealth of Pennsylvania's investment of $200 million to commercialize biotechnology in the state. Earlier he had been Assistant Vice President for Federal Relations at the University of Pennsylvania and held a senior administrative position at Brown University.

Dr. Abrahams worked for seven years for the U.S. Congress, including as a legislative assistant to Senator Lloyd Bentsen, an economist for the Joint Economic Committee under the chairmanship of Representative Lee Hamilton, and as a AAAS Congressional Fellow for Representative Edward J. Markey.

The author of numerous essays, Dr. Abrahams serves on the editorial board of Personalized Medicine and has also taught history and public policy at Brown University and the University of Pennsylvania.

William S. Dalton, Ph.D., M.D.
Chair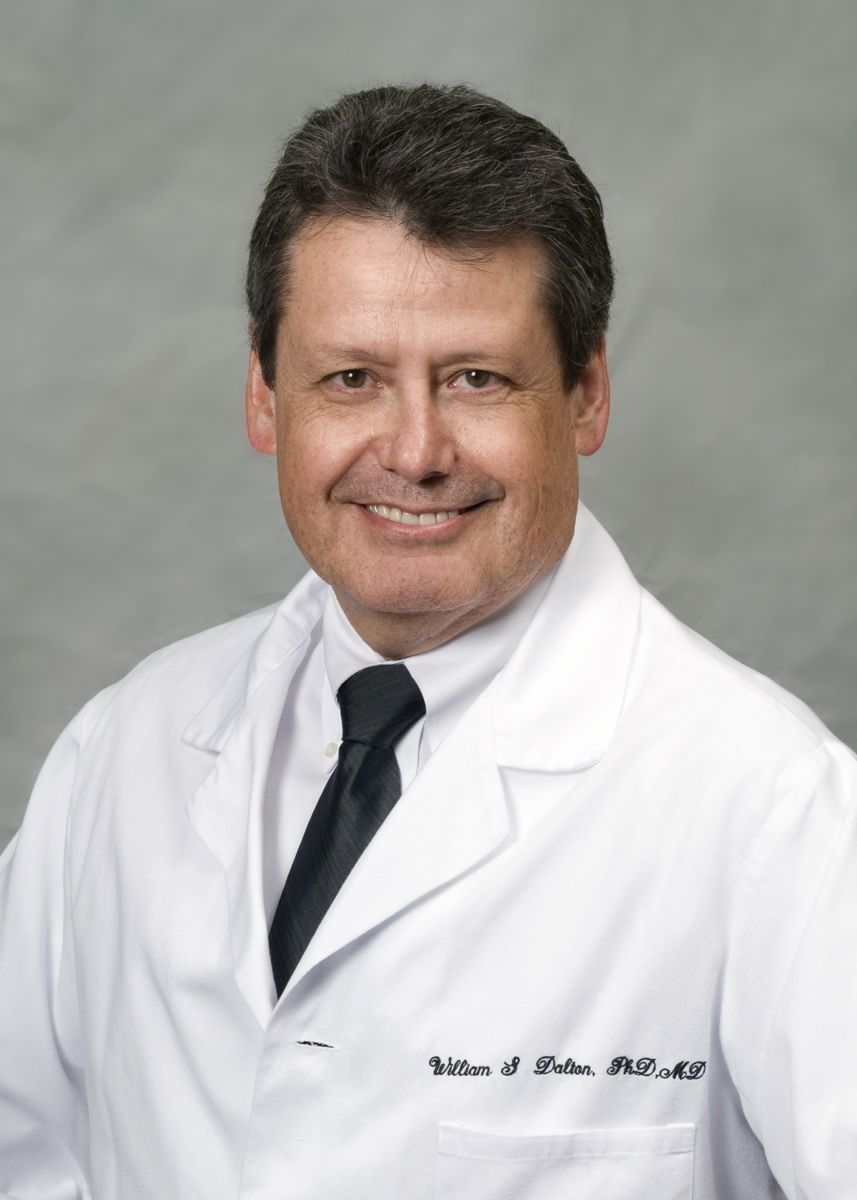 Dr. William (Bill) S. Dalton is President, Chief Executive Officer and Center Director of Moffitt Cancer Center and Research Institute, an NCI-Designated Comprehensive Cancer Center, and serves as Board Chairman of M2Gen, a national biotechnology subsidiary of Moffitt Cancer Center. A nationally renowned cancer researcher, physician and health policy expert, Dr. Dalton has dedicated his career to the study and development of the most effective approaches to cancer research and care. For his leadership in the development of personalized cancer care and patient-centered outcomes research, Dr. Dalton was recognized as the 2010 recipient of the Personalized Medicine Coalition's Leadership in Personalized Medicine Award.

Dr. Dalton currently serves as the President-Elect of the Association of American Cancer Institutes and is Chair of the Science Policy & Legislative Affairs Committee of the American Association for Cancer Research. In addition, Dr. Dalton serves on the Institute of Medicine's, National Cancer Policy Forum and served on the National Cancer Institute (NCI) Board of Scientific Advisors as well as multiple scientific advisory boards at cancer centers and research foundations across the U.S.

Stephen L. Eck, M.D., Ph.D.
Vice Chair

Dr. Eck is Vice President and Global Head of Oncology Medical Sciences at Astellas Pharma Global Development (Headquartered in Northbrook, IL). He is directly responsible for the oversight of oncology drug development plans. Much of this work is focused on special cancer populations for which unique biology enables the development of personalized cancer therapies. Dr. Eck previously served as Vice President, Translational Medicine & Pharmacogenomics at Eli Lilly and Company (2007-2011) where he was responsible for the clinical pharmacology components of drug development including both early phase clinical studies and late stage drug development studies. His group also developed the biomarkers and companion diagnostics needed for effective decision-making and for tailoring therapeutics to the right patient population. Prior to Joining Lilly, Dr. Eck served in a variety of drug development leadership roles at Pfizer, Inc (2002-2007).

Dr. Eck is a board certified Hematologist/Oncologist with broad drug development experience in Oncology and Neuroscience. He is a Fellow of the American Association for the Advancement of Science (Pharmaceutical Sciences). He serves on the Scientific Advisory Board of the ACGT Foundation (which supports academic cancer research), and is a member of the Executive Committee of the Fairbanks Institute (an institution dedicated to developing data banks to enable personalized medicine). He also serves on the Advisory Board of the Keck Graduate School (Claremont, CA).

D. Stafford O'Kelly
Treasurer

D. Stafford O'Kelly, retired, was formerly President of Abbott Molecular. He served in this role from 2007-2012.

Mr. O'Kelly joined Abbott in 1984 and served in various management positions. These included Vice President, Latin America/Canada Operations; Division Vice President Finance, Abbott International, Division; Vice President and Controller, Ross Products Division (now Abbott Nutrition); and Vice President Finance, TAP Pharmaceuticals, Inc.

Mr. O'Kelly serves on the boards of Youth Conservation Corps, Inc., and the Clara Abbott Foundation.

He has a bachelor's degree in engineering and MBA from Trinity College in Dublin, Ireland.

Amy Abernethy, M.D.
Secretary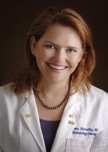 Amy P. Abernethy, MD is Associate Professor of Medicine, Duke University School of Medicine; Director, Duke Center for Learning Health Care; Senior Fellow with the Duke Center for Clinical Health Policy Research; faculty in the Duke Clinical Research Institute; and, an active clinician in both outpatient and inpatient oncology. Dr. Abernethy was also recently appointed to the National Cancer Policy Forum with the Institute of Medicine.

A NIH and AHRQ funded investigator with a substantial portfolio focused on comparative effectiveness research (CER) and patient reported outcomes in cancer, Dr. Abernethy founded and directs the Duke Cancer Care Research Program (DCCRP). DCCRP is developing a new model of combined clinical/research inquiry in oncology, and IT-based methods to support it, in order to facilitate personalized CER. This model, the "rapid learning cancer clinic," uses electronic patient-reported outcomes as the foundation for a real-time linked data system designed to facilitate evidence-based, individualized care as an integral component of routine cancer care in the 21st century. Approaches fundamentally rely on principles of data interoperability and sharing, and Dr. Abernethy is leading Duke's efforts to create a transferable model of a learning healthcare system.

J. Brian Munroe
Past President & Chair

Brian Munroe is the founder and the immediate Past-President of the Personalized Medicine Coalition (PMC). He currently serves as the Chairman of the PMC Public Policy Committee and on the Executive Committee of the PMC Board of Directors.

Brian is a twenty year veteran of health care public policy, advocacy, and communications. His areas of expertise are in FDA legislation and regulations, Medicare and Medicaid reimbursement, federal and state tax policy, and the development of government policies to advance personalized medicine.

Brian has created successful, stand alone Government Affairs Departments from scratch at: SmithKline Beecham, Millennium Pharmaceuticals, and Endo Pharmaceuticals. He is currently the Vice President in charge of Washington office, the Public Policy group, State Government Relations and, the Political Action Committee at Endo. He also serves on Endo's Executive Operations Committee.

Brian's breadth in health care policy stretches across pharma /biotech, home health care, diagnostics, medical devices, clinical laboratories, and health care payors. His geographical responsibilities have included the fifty states, the Federal government and Congress, and for a short time the European Union and member countries.

Brian began his career in Washington, D.C. working for United States Senator Alan Cranston (D-CA).

Brian currently lives in the Washington, D.C. area with his wife Vicky and their four children.

Wayne A. Rosenkrans, Jr., Ph.D.
Past Chair

Wayne is a Distinguished Fellow at the Center for Biomedical Innovation at MIT working on health care strategy and policy issues related to science and medicine, a member of the Ethics and Systems Medicine Program at Georgetown University and Chairman of the board of directors of the Personalized Medicine Coalition. He is also VP Strategic Consulting at Fuld & Company focusing on strategic simulations in health care, Chief Scientific Advisor at Expertech focusing on strategic futuring for Air Force Medical Systems, and Chief Applications Officer for SciTech Strategies focusing on scientific competency and capacity development for academia and industry. He is a former Director of External Relations for Personalized Healthcare and Evidence-based Medicine (EBM) as part of External Medical Relations at AstraZeneca where he had responsibility for long-range external relations strategy and policy development. Prior to that role, he was involved in long-term strategy development for the AstraZeneca Discovery, Development, and US Commercial divisions, and created and ran strategic intelligence units at both AstraZeneca and SmithKIine Beecham Pharmaceuticals. He is a former President of SCIP (Society of Competitive Intelligence Professionals) and has received the SCIP Fellows Award and Lifetime Achievement Award in Intelligence from Frost and Sullivan. Wayne is active on strategy and advisory boards of several organizations including the IOM, IBM Life Sciences, and Hewlett-Packard Life Sciences. He has presented at numerous forums on aspects of personalized health care, evidence-based medicine, new development paradigms, and strategy development. He holds a B.S. in Biology from MIT, a Ph.D. in Cell and Molecular Biology from Boston University, and received post-doctoral training in Cancer and Radiation Biology at the University of Rochester. Wayne lives in Malvern, Pa., is married with two college-age children, and enjoys teaching martial arts (Tang Soo Do), restoring antique/classic Fords, and aviation history.