About Us
Board of Directors
Amy Abernethy, M.D.
Director, Duke Center for Learning Health Care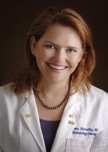 Amy P. Abernethy, MD is Associate Professor of Medicine, Duke University School of Medicine; Director, Duke Center for Learning Health Care; Senior Fellow with the Duke Center for Clinical Health Policy Research; faculty in the Duke Clinical Research Institute; and, an active clinician in both outpatient and inpatient oncology. Dr. Abernethy was also recently appointed to the National Cancer Policy Forum with the Institute of Medicine.

A NIH and AHRQ funded investigator with a substantial portfolio focused on comparative effectiveness research (CER) and patient reported outcomes in cancer, Dr. Abernethy founded and directs the Duke Cancer Care Research Program (DCCRP). DCCRP is developing a new model of combined clinical/research inquiry in oncology, and IT-based methods to support it, in order to facilitate personalized CER. This model, the "rapid learning cancer clinic," uses electronic patient-reported outcomes as the foundation for a real-time linked data system designed to facilitate evidence-based, individualized care as an integral component of routine cancer care in the 21st century. Approaches fundamentally rely on principles of data interoperability and sharing, and Dr. Abernethy is leading Duke's efforts to create a transferable model of a learning healthcare system.

Steven Averbuch, M.D.
Vice President, Translational Clinical Development & Pharmacodiagnostics, Bristol-Myers Squibb Company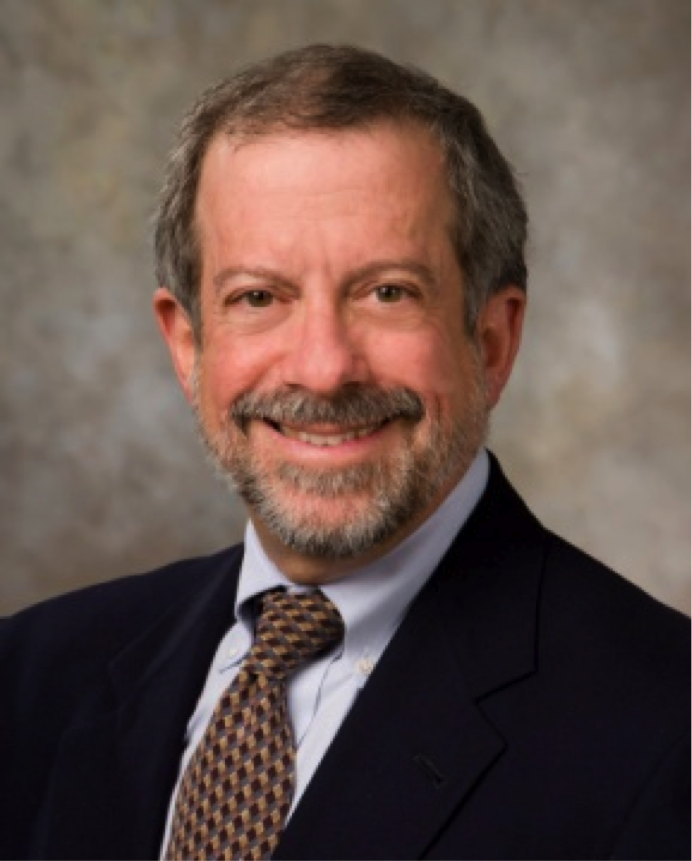 Dr. Averbuch is currently Vice President, Translational Clinical Development & Pharmacodiagnostics, Bristol-Myers Squibb Company based in Lawrenceville, NJ, USA. In this role, Steve serves as the Executive Sponsor of the Translational R&D teams across the Full Development and Life Cycle Management pipeline while working to optimize knowledge sharing and biomarker tools across all of R&D to achieve stratified medicine development. Steve also leads the Pharmacodiagnostics Center of Excellence with its mission to drive strategy and execute on the integrated co-development and co-commercialization of diagnostic tests as companions to BMS products.

Steve joined BMS in 2006. Previously he co-led the Oncology early strategy team and he was the executive sponsor for Oncology Transition Teams for the execution of Phase 2 Oncology programs. He has made significant Global Clinical Research contributions to business development and he has participated in seven successful acquisitions

Steve previously held positions at Merck Research Laboratories, AstraZeneca, and Mount Sinai School of Medicine. He received his M.D. and Internal Medicine training from the University of Illinois, Chicago and his Medical Oncology training at the National Cancer Institute in Bethesda, Maryland.

Dr. Averbuch has authored over 60 peer reviewed publications and book chapters and he is a co-author on one patent. He is currently on the Advisory Board for the University of Kansas Institute for Advancing Medical Innovation. He is a member of the American Society of Clinical Oncology and the American Association for Cancer Research having served on multiple committees for both organizations.

Patrick J. Balthrop
President and Chief Executive Officer, Luminex Corporation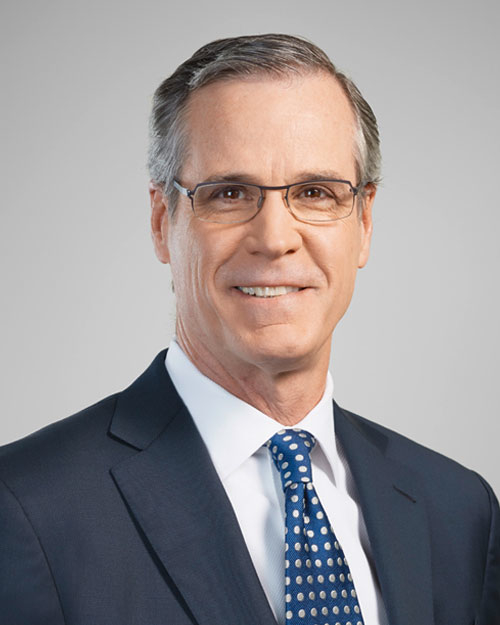 Mr. Balthrop has been Chief Executive Officer and President of Luminex Corporation since May 2004. Since he joined Luminex, the company has increased revenue over six fold at a compound annual revenue growth of 25%. During this period R&D investment has grown even faster at 30% while corporate gross margins have increased from less than 45% to almost 70%. Luminex has been recognized as an innovation leader, having introduced a number of groundbreaking, first-of-their-kind products in infectious disease, genetic disease, personalized medicine and complex multiplexing instrument systems.

In recent years, Luminex has been awarded the prestigious Prix Galien Award, considered the industry equivalent to the Nobel Prize, for Best Medical Technology based on the company's innovative products, as well as additional awards for design excellence. Luminex has also consistently been honored as one of the 25 fastest growing technology companies in America by Forbes, and as one of the 100 fastest growing companies across all industries by Fortune.

Before joining Luminex, Mr. Balthrop was President of Fisher Healthcare, a $1 billion integrated business. Prior to Fisher, Mr. Balthrop served in a number of leadership positions for 20 years around the globe with Abbott in diagnostics and vascular devices. His career experience has included R&D, worldwide commercial operations, manufacturing, international general management and intellectual property management.

Mr. Balthrop was educated at Northwestern University's Kellogg School of Management, Princeton University and Spring Hill College. He holds an MBA and a BS in Biology.

Paul R. Billings, M.D., Ph.D.
Chief Medical Officer, Life Technologies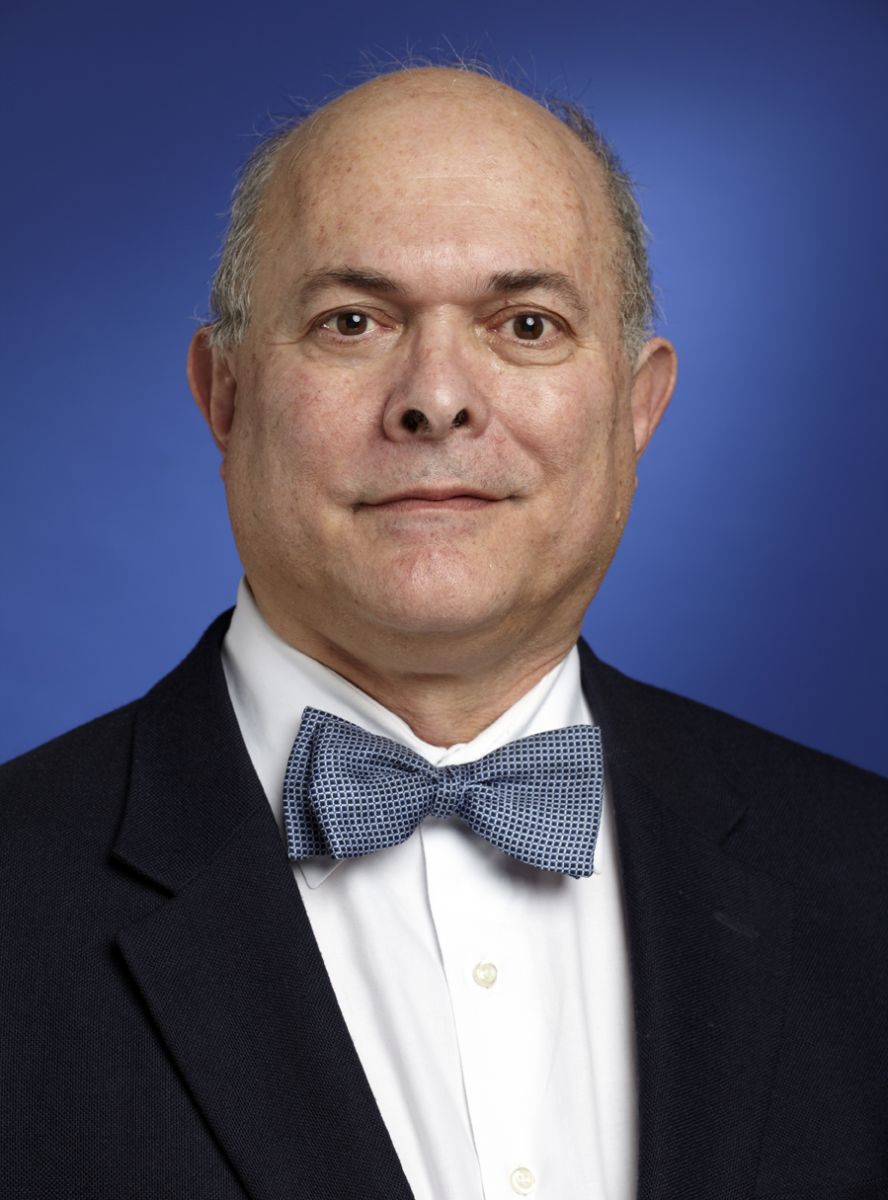 Board certified internist and clinical geneticist, Dr. Paul R. Billings serves as Chief Medical Officer of Life Technologies Corporation (NASDAQ: LIFE), a unique position aimed at improving patient care through expanding the use of medically relevant genomic technologies in clinical settings. Dr. Billings has extensive expertise and health care experience in the areas of genomics and molecular medicine. He currently serves on the Scientific Advisory Board of the Food and Drug Administration, the Genomic Medicine Advisory Committee at the Department of Veterans Affairs, and the National Academy of Sciences Institute of Medicine's Roundtable on Genomics. Most recently, Dr. Billings was the Director and Chief Scientific Officer of the Genomic Medicine Institute at El Camino Hospital, the largest community hospital in the Silicon Valley. He was also a member of the United States Department of Health and Human Services Secretary's Advisory Committee on Genetics, Health and Society before it was disbanded. Dr. Billings has had a distinguished career as a physician and researcher. He has been a founder or chief executive officer of companies involved in genetic and diagnostic medicine including GeneSage Inc., Omicia Inc. and CELLective Dx Corporation and was senior vice president for corporate development at Laboratory Corporation of America Holdings (NYSE; LH). He has held academic appointments at some of the most prestigious universities in the United States including Harvard University, U.C. San Francisco, Stanford University and U. C. Berkeley, and has served as a physician at a number of prestigious medical centers. He is the author of nearly 200 publications and books on experimental and clinical medicine. His work on genetic discrimination was instrumental in the creation and passage of the federal Genetic Information Non-Discrimination Act of 2008. Dr. Billings holds an M.D. from Harvard Medical School and a Ph.D. in immunology from Harvard University. Dr. Billings is a Director of Ancestry.com (NASDAQ: ACOM), the world leader in consumer genealogy and is a long time Board Member of the Council for Responsible Genetics, the country's oldest independent biotechnology "watchdog" organization.

Jeffrey Cossman, M.D.
Secretary, PMC; Founder and President of United States Diagnostics Standards, Inc.

Jeffrey Cossman, M.D. is the Founder and President of United States Diagnostics Standards, Inc., (USDS) an independent certification body for laboratory and pathology diagnostics. USDS is dedicated to improving the regulatory and commercialization pathways for laboratory diagnostics by verifying the analytical and clinical performance of laboratory diagnostics.

Dr. Cossman is a pathologist and served as Chairman of the Department of Pathology at Georgetown University and as the Oscar B. Hunter Professor of Pathology at Georgetown.

He founded one of the nation's first Molecular Diagnostics Laboratories while at the National Cancer Institute, where he developed and implemented lymphoma molecular diagnostic tests now in use worldwide. He has also been Vice President and Medical Director of Gene Logic and Chief Science Officer of the Critical Path Institute. Dr. Cossman is a co-founder of Halcyon Diagnostics, Inc., Avalon Pharmaceuticals (now Clinical Data, Inc.), and the Association for Molecular Pathology.

Dr. Cossman has authored 150 scientific publications including the book, Molecular Genetics in Cancer Diagnosis and has several patents in molecular diagnostics. He received his M.D. from the University of Michigan Medical School, is board-certified in pathology and trained in pathology at the University of Michigan, Stanford University and NIH.

Donna Cryer, J.D.
Chair, American Liver Foundation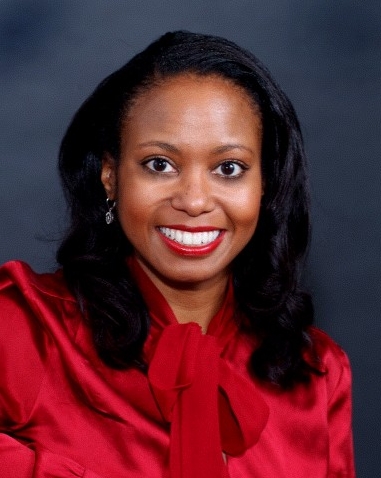 Donna Cryer is the President and CEO of the American Liver Foundation, the largest and oldest national non-profit organization serving liver disease patients and their families. Prior to this appointment, she was the chief executive officer of CryerHealth, an international healthcare consulting firm focused on patient engagement and alliance development.

Ms. Cryer's almost two decades of diverse experiences have provided her with a 360 degree perspective on health care, spanning associations, hospital consulting, PR and clinical trial recruitment firms. Her journey as a patient advocate began with her own liver transplant and a desire to improve the health care system for other patients, first manifesting in a position as patient affairs specialist for the United Network for Organ Sharing. Ms. Cryer subsequently worked with hospital C-suite and cancer center directors at the Advisory Board Company and Association for Community Cancer Centers. She helped rebuild the health care practice at public relations powerhouse Hill & Knowlton's Washington, DC office and the multicultural practice of clinical trial recruitment firm Matthews Media Group (now part of Ketchum). Ms. Cryer has created successful patient education, outreach, and recruitment campaigns and coalitions in oncology, cardiology, neurology, and renal health.

A graduate of Harvard/Radcliffe Colleges and Georgetown University Law Center, Ms. Cryer is a member of the Virginia State Bar. She sits on many advisory boards and is currently serving a five-year term as a patient representative to the U.S. Food and Drug Administration.

William S. Dalton, Ph.D., M.D.
CEO, M2Gen; Director, Personalized Medicine Institute at Moffitt Cancer Center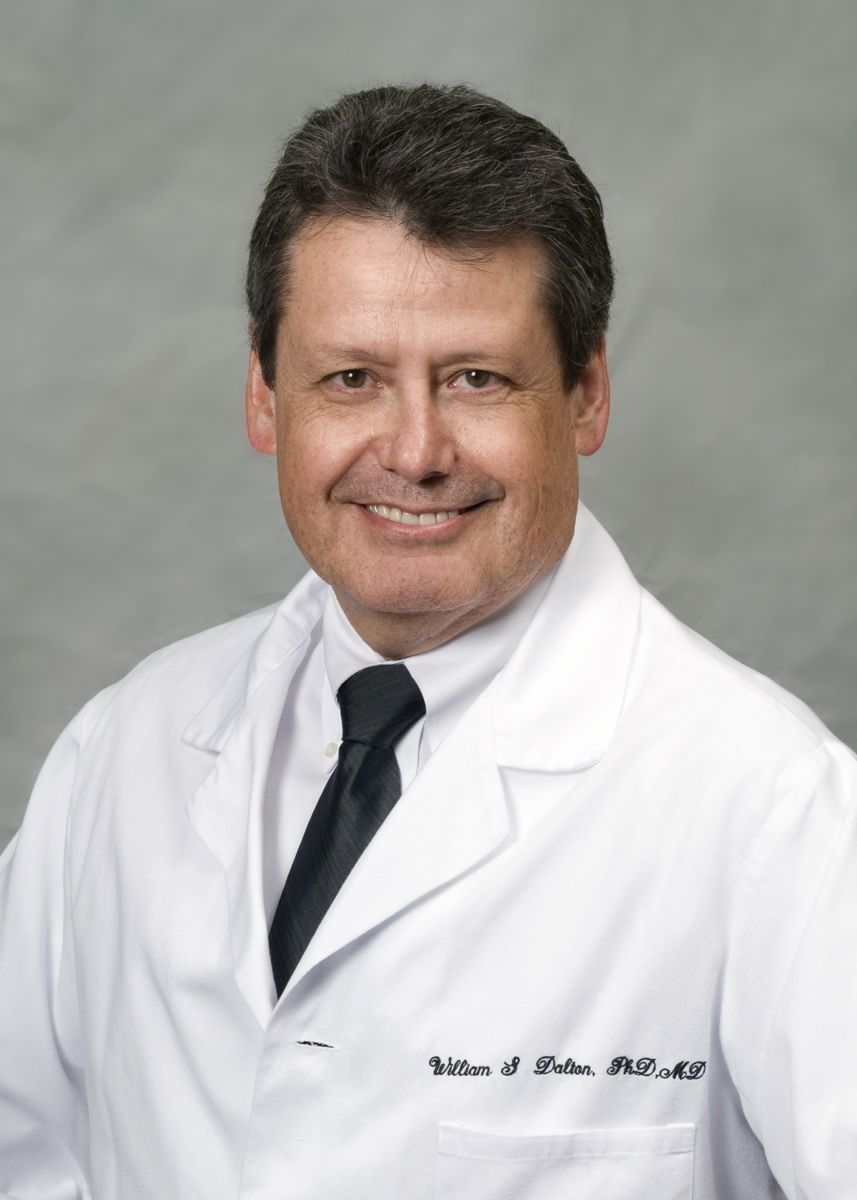 Dr. William (Bill) S. Dalton is President, Chief Executive Officer and Center Director of Moffitt Cancer Center and Research Institute, an NCI-Designated Comprehensive Cancer Center, and serves as Board Chairman of M2Gen, a national biotechnology subsidiary of Moffitt Cancer Center. A nationally renowned cancer researcher, physician and health policy expert, Dr. Dalton has dedicated his career to the study and development of the most effective approaches to cancer research and care. For his leadership in the development of personalized cancer care and patient-centered outcomes research, Dr. Dalton was recognized as the 2010 recipient of the Personalized Medicine Coalition's Leadership in Personalized Medicine Award.

Dr. Dalton currently serves as the President-Elect of the Association of American Cancer Institutes and is Chair of the Science Policy & Legislative Affairs Committee of the American Association for Cancer Research. In addition, Dr. Dalton serves on the Institute of Medicine's, National Cancer Policy Forum and served on the National Cancer Institute (NCI) Board of Scientific Advisors as well as multiple scientific advisory boards at cancer centers and research foundations across the U.S.

Neil de Crescenzo
Senior Vice President and General Manager for Health Sciences, Oracle Corporation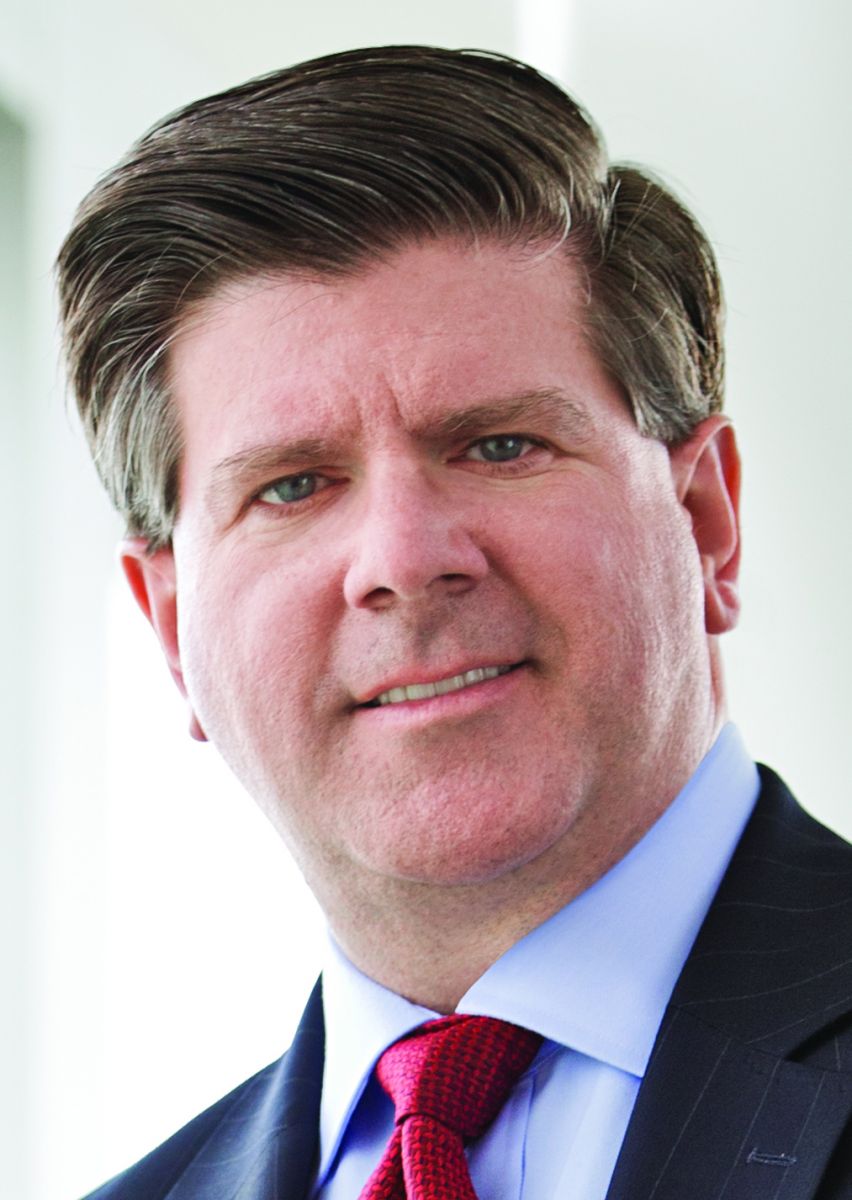 Mr. de Crescenzo is Senior Vice President and General Manager for Health Sciences at Oracle Corporation. He is responsible for managing Oracle's solution groups, strategic planning, product development, sales, service and support for the industry solutions sold into the healthcare and life sciences markets worldwide. He brings over 20 years of operational and IT leadership across healthcare and life sciences to his work with customers and partners worldwide. Oracle is the world's leading supplier of enterprise software and related services, with over $37B in revenues and over 100,000 employees.

Prior to joining Oracle, Mr. de Crescenzo held a number of leadership positions at IBM Corporation for a decade, working with healthcare and life sciences clients worldwide. Prior to entering the information technology industry, he held leadership positions in healthcare operations at medical centers and a major health insurer.

Mr. de Crescenzo has been a keynote speaker at numerous industry conferences worldwide and is quoted frequently on industry issues. In 2005, he was named one of the Top 25 Most Influential Consultants in the United States by Consulting Magazine. Mr. de Crescenzo has a B.A. in Political Science from Yale University and an MBA in High Technology from Northeastern University.

Stephen L. Eck, M.D., Ph.D.
Vice President, Oncology Medical Sciences, Astellas Pharma Global Development

Dr. Eck is Vice President and Global Head of Oncology Medical Sciences at Astellas Pharma Global Development (Headquartered in Northbrook, IL). He is directly responsible for the oversight of oncology drug development plans. Much of this work is focused on special cancer populations for which unique biology enables the development of personalized cancer therapies. Dr. Eck previously served as Vice President, Translational Medicine & Pharmacogenomics at Eli Lilly and Company (2007-2011) where he was responsible for the clinical pharmacology components of drug development including both early phase clinical studies and late stage drug development studies. His group also developed the biomarkers and companion diagnostics needed for effective decision-making and for tailoring therapeutics to the right patient population. Prior to Joining Lilly, Dr. Eck served in a variety of drug development leadership roles at Pfizer, Inc (2002-2007).

Dr. Eck is a board certified Hematologist/Oncologist with broad drug development experience in Oncology and Neuroscience. He is a Fellow of the American Association for the Advancement of Science (Pharmaceutical Sciences). He serves on the Scientific Advisory Board of the ACGT Foundation (which supports academic cancer research), and is a member of the Executive Committee of the Fairbanks Institute (an institution dedicated to developing data banks to enable personalized medicine). He also serves on the Advisory Board of the Keck Graduate School (Claremont, CA).

Felix W. Frueh, Ph.D.
Entrepreneur In Residence, Third Rock Ventures

Felix Frueh is a thought leader in personalized medicine with 15 years of R&D, management and policy experience. He is currently Entrepreneur-in-Residence at Third Rock Ventures in Boston, where he provides strategic input on new and existing portfolio companies with a particular focus on personalized medicine. He is also Executive Partner at Opus Three LLC, a consulting firm specializing in scientific, regulatory and reimbursement strategies for the clinical application of personalized medicine.

Prior, Felix was President of the Medco Research Institute, leading Medco's real-world, outcomes-oriented research initiatives and collaborations after having formed Medco's personalized medicine research and development organization. Felix was the first Associate Director for Genomics at the U.S. FDA, where he built and led the core genomics review team in CDER, and chaired the first FDA-wide, interdisciplinary pharmacogenomics review group (IPRG). Before joining FDA, he was Managing Partner at Stepoutside Consulting, and held senior positions at Transgenomic and Protogene Laboratories.

Dr. Frueh's academic career includes a faculty appointment at the Departments of Pharmacology and Medicine at Georgetown University in Washington DC, and postdoctoral fellowships at Stanford University and the University of Basel, Switzerland, where he also received his Ph.D. in biochemistry.

Timothy Garnett, FRCOG, MFFP, FFPM
Senior Vice President and Chief Medical Officer, Development Center of Excellence, Eli Lilly & Company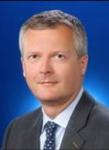 Timothy Garnett, FRCOG, MFFP, FFPM, is Chief Medical Officer, Senior Vice President and Co-Leader of the Development Center of Excellence managing Medical Affairs, Global Health Outcomes, Regulatory, Safety and Translational Medicine/Pharmacogenomics for Eli Lilly and Company. During his 14 years at Lilly, Dr. Garnett has served as Vice President for Global Patient Safety; Global Brand Development Leader and Group Medical Director responsible for the development of Duloxetine for incontinence, pain and depression; Medical Director-Duloxetine SUI Team; and European Clinical Research Physician for EVISTA.

Prior to joining Lilly, Dr. Garnett had acquired 7 years of experience, holding a variety of positions in the pharmaceutical industry in Europe with Organon Laboratories.

He qualified in Medicine at St. George's Hospital in London. Dr. Garnett is a Fellow of the Royal College of Obstetricians and Gynecologists in the United Kingdom. He is also an active board member of the following: Centre for Innovation in Regulatory Science; Indiana Health Industry Forum; and Eiteljorg Museum of American Indians and Western Art.

Julie K. Goonewardene
Board of Trustees Member, American Medical Association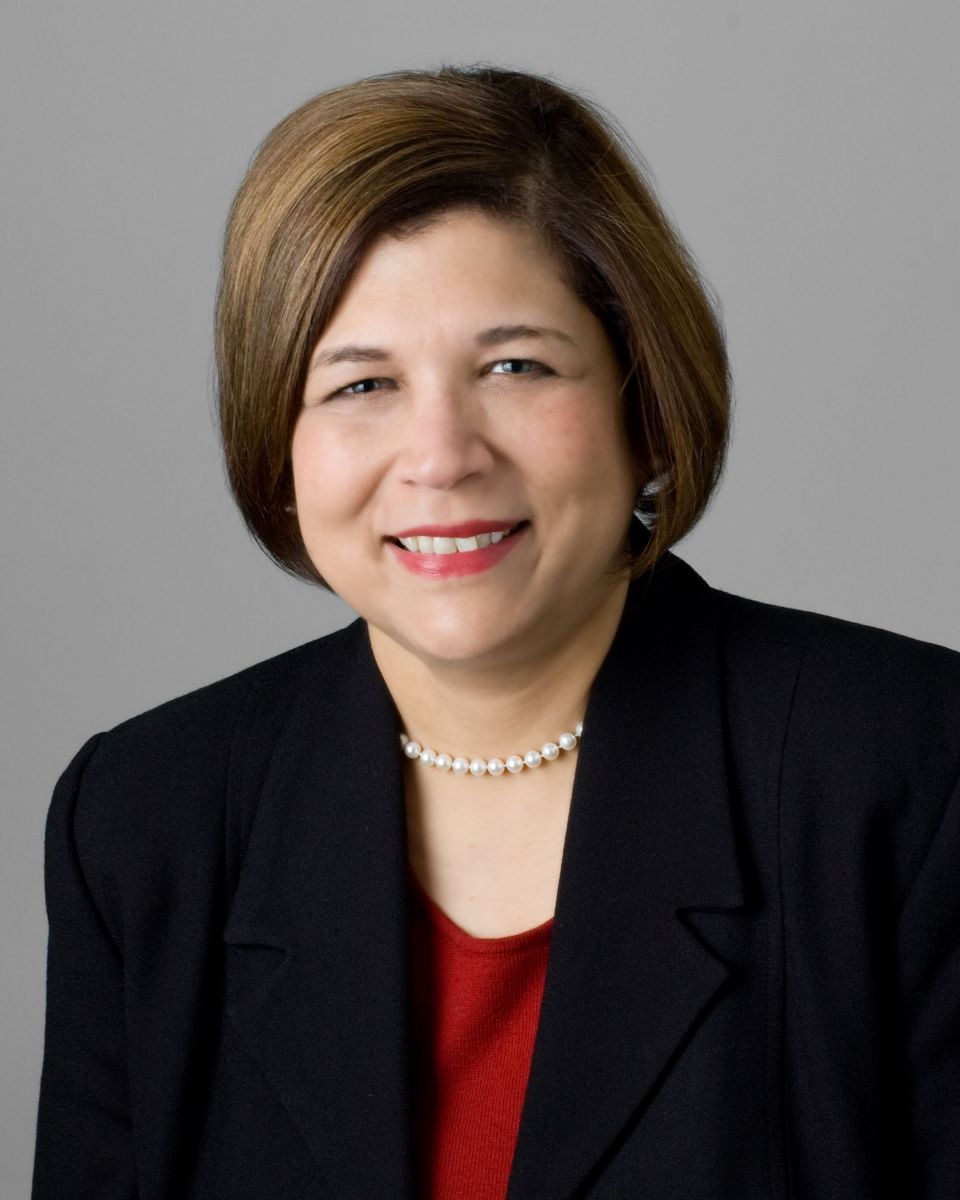 Julie K. Goonewardene is a recognized leader in technology commercialization, business formation, and public/private partnerships. Based on her successes in these areas, Ms. Goonewardene was recently elected to the Board of Trustees for the American Medical Association (AMA).

In addition to serving in her current role as Associate Vice Chancellor for Innovation and Entrepreneurship at the University of Kansas (KU), she is president of the KU Center for Technology Commercialization and a professor of practice in the KU School of Business. Ms. Goonewardene is responsible for all university-wide commercialization efforts with the intellectual property, company formation, corporate outreach and foundation research relationship groups reporting to her.

Prior to KU, she held various roles at Purdue University. One of her primary focus areas was company formation and capital acquisition for start-up companies. While at Purdue she designed and managed Purdue's first venture fund. Ms. Goonewardene is an experienced entrepreneur herself, having co-founded and served as president and CEO of Cantilever Technologies, a venture-backed software company that was successfully acquired in 2004.

Ms. Goonewardene earned a B.S. degree with Honors in Management and a master's degree in Health Communication from Purdue University and is currently a member of The Economic Club of Chicago and The Chicago Finance Exchange.

Michael Kolodziej, M.D.
National Medical Director, Oncology Solutions, Aetna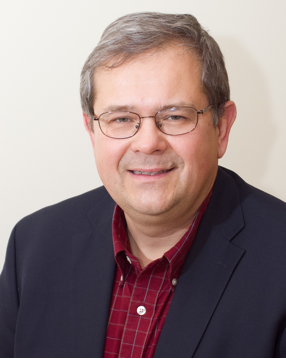 Michael Kolodziej M.D. is the National Medical Director, Oncology Solutions, Office of the Chief Medical Officer, Aetna. Dr. Kolodziej attended college and medical school at Washington University in St. Louis. He completed internal medicine and hematology-oncology training at the University of Pennsylvania in Philadelphia.

After completing training, Dr. Kolodziej joined the faculty at the University Of Oklahoma School Of Medicine where he was an associate professor.

He joined New York Oncology in the winter of 1998, and was a partner in the practice until December 2012. He was an active member of the US Oncology Pharmacy and Therapeutics committee, on the executive committee from 2002-2011, and chairman from 2004-2011. He served as Medical Director for Oncology Services for US Oncology from 2007-2011.In this role, he helped direct the implementation of the USON clinical pathways initiative, the integration of the USON EMR into this program, and the development of the USON disease management and advanced care planning programs, now known as Innovent Oncology.

He has published several manuscripts and given several presentations on cost of cancer care, oncology reimbursement reform, and use of evidence based treatment guidelines to control cost of care in oncology. Dr. Kolodziej is married to Dr. Regina Resta, also a medical oncologist with New York Oncology Hematology, and they have two children, Peter (19) and Katherine (16).
Lawrence J. Lesko, Ph.D., F.C.P.
Professor, Department of Pharmaceutics, University of Florida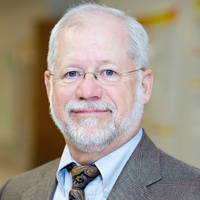 Lawrence J. Lesko, Ph.D., F.C.P. has been leading UF's new Center for Pharmacometrics and Systems Pharmacology in the interdisciplinary Institute of Therapeutic Innovation at the UF Research and Academic Center in Lake Nona (Orlando) since July 2011.

Before joining UF, Dr. Lesko worked nearly 20 years in the Food and Drug Administration's Center for Drug Evaluation and Research as the Director of the Office of Clinical Pharmacology. He was also Chair of the Clinical Pharmacology Coordinating Subcommittee of the FDA's Medical Policy Coordinating Committee and authored or co-authored numerous Guidance for Industry, and started the FDA's Voluntary Genomics Data Submission Program and Mechanistic Drug Safety Program.

Dr. Lesko is the recepient of numerous awards related to his expertise in personalized medicine, and has published more than 200 peer-reviewed scientific publications.

J. Brian Munroe Past Chair, PMC;
Senior Vice President, Government Affairs, Endo Pharmaceuticals

Brian Munroe is the founder and the immediate Past-President of the Personalized Medicine Coalition (PMC). He currently serves as the Chairman of the PMC Public Policy Committee and on the Executive Committee of the PMC Board of Directors.

Brian is a twenty year veteran of health care public policy, advocacy, and communications. His areas of expertise are in FDA legislation and regulations, Medicare and Medicaid reimbursement, federal and state tax policy, and the development of government policies to advance personalized medicine.

Brian has created successful, stand alone Government Affairs Departments from scratch at: SmithKline Beecham, Millennium Pharmaceuticals, and Endo Pharmaceuticals. He is currently the Vice-President in charge of Washington office, the Public Policy group, State Government Relations and, the Political Action Committee at Endo. He also serves on Endo's Executive Operations Committee.

Brian's breadth in health care policy stretches across pharma /biotech, home health care, diagnostics, medical devices, clinical laboratories, and health care payors. His geographical responsibilities have included the fifty states, the Federal government and Congress, and for a short time the European Union and member countries.

Brian began his career in Washington, D.C. working for United States Senator Alan Cranston (D-CA).

Brian currently lives in the Washington, D.C. area with his wife Vicky and their four children.

D. Stafford O'Kelly
Chair, PMC

D. Stafford O'Kelly, retired, was formerly President of Abbott Molecular. He served in this role from 2007-2012.

Mr. O'Kelly joined Abbott in 1984 and served in various management positions. These included Vice President, Latin America/Canada Operations; Division Vice President Finance, Abbott International, Division; Vice President and Controller, Ross Products Division (now Abbott Nutrition); and Vice President Finance, TAP Pharmaceuticals, Inc.

Mr. O'Kelly serves on the boards of Youth Conservation Corps, Inc., and the Clara Abbott Foundation.

He has a bachelor's degree in engineering and MBA from Trinity College in Dublin, Ireland.

Aidan Power, MB BCh MSc MRCPsych
Vice President and Head of Pharma Therapeutics Precision Medicine, Pfizer Inc
Aidan Power joined Pfizer in the United Kingdom in 1993 working on the antidepressant, Sertraline, and the antipsychotic, Ziprasidone where he planned, designed and managed multi-national, large-scale Phase III clinical trials. He established a Clinical Pharmacogenetics group in Pfizer in the UK in 1998 and built the framework for the use of genetics in clinical development also establishing the practice of biobanking samples from clinical trials. In 2002, he relocated to Pfizer Global Research and Development Headquarters in New London, Connecticut, and established the Clinical Pharmacogenomics Group. Most recently, as Vice President and Head of PharmaTherapeutics Precision Medicine (formerly Molecular Medicine) at Pfizer, he leads a team that integrates molecular studies across disease areas and develops diagnostics for critical programs in the Pfizer product pipeline.

He is active in a number of groups established to progress pharmacogenomics and personalized medicine and serves on the board of the Serious Adverse Event Consortium (iSAEC) and the Institute of Medicine's Roundtable on Translating Genomics Based Research for Health.

Dr. Power has a degree in Medicine from University College Cork, Ireland, and trained as a psychiatrist in England. He also obtained a MSc in the History of Science and Medicine at University College London and the Wellcome Institute for the History of Medicine.

Lori M. Reilly
Vice President for Policy & Research, PhRMA

Lori Reilly is Vice President for Policy & Research at the Pharmaceutical Research and Manufacturers of America (PhRMA). Ms. Reilly oversees PhRMA's development of legislative and policy analysis and research studies on health care issues including pharmaceutical economics and utilization, health care quality, direct-to-consumer (DTC) advertising/marketing and promotion, import safety, comparative effectiveness and intellectual property.

In addition to her public policy work, Ms. Reilly is a frequent presenter on industry-related issues and is an industry spokesperson, appearing regularly on CNN, Fox News, ABC News, MSNBC and a host of other media outlets. Ms. Reilly testified before the House Energy and Commerce Subcommittee on Health to discuss the importance of reauthorization of the pediatric exclusivity program and the Food and Drug Administration Globalization Act.

Prior to joining PhRMA, she was counsel at the U.S. House of Representatives Committee on Commerce. And before joining the House Commerce Committee, Ms. Reilly was Chief of Staff to Rep. Jon Christensen.

Ms. Reilly received a B.A. in Political Science from the University of Nebraska-Lincoln (1993), where she graduated with Honors, and a J.D. from the University of Nebraska College of Law (1996). She is a Member of the Virginia Bar.
Wayne A. Rosenkrans, Jr., Ph.D.
Past Chair, PMC; Distinguished Fellow, MIT Center for Biomedical Innovation

Wayne is a Distinguished Fellow at the Center for Biomedical Innovation at MIT working on health care strategy and policy issues related to science and medicine, a member of the Ethics and Systems Medicine Program at Georgetown University and Chairman of the board of directors of the Personalized Medicine Coalition. He is also VP Strategic Consulting at Fuld & Company focusing on strategic simulations in health care, Chief Scientific Advisor at Expertech focusing on strategic futuring for Air Force Medical Systems, and Chief Applications Officer for SciTech Strategies focusing on scientific competency and capacity development for academia and industry. He is a former Director of External Relations for Personalized Healthcare and Evidence-based Medicine (EBM) as part of External Medical Relations at AstraZeneca where he had responsibility for long-range external relations strategy and policy development. Prior to that role, he was involved in long-term strategy development for the AstraZeneca Discovery, Development, and US Commercial divisions, and created and ran strategic intelligence units at both AstraZeneca and SmithKIine Beecham Pharmaceuticals. He is a former President of SCIP (Society of Competitive Intelligence Professionals) and has received the SCIP Fellows Award and Lifetime Achievement Award in Intelligence from Frost and Sullivan. Wayne is active on strategy and advisory boards of several organizations including the IOM, IBM Life Sciences, and Hewlett-Packard Life Sciences. He has presented at numerous forums on aspects of personalized health care, evidence-based medicine, new development paradigms, and strategy development. He holds a B.S. in Biology from MIT, a Ph.D. in Cell and Molecular Biology from Boston University, and received post-doctoral training in Cancer and Radiation Biology at the University of Rochester. Wayne lives in Malvern, Pa., is married with two college-age children, and enjoys teaching martial arts (Tang Soo Do), restoring antique/classic Fords, and aviation history.

Jared N. Schwartz, M.D., Ph.D.
Chief Medical Officer, Leica Biosystems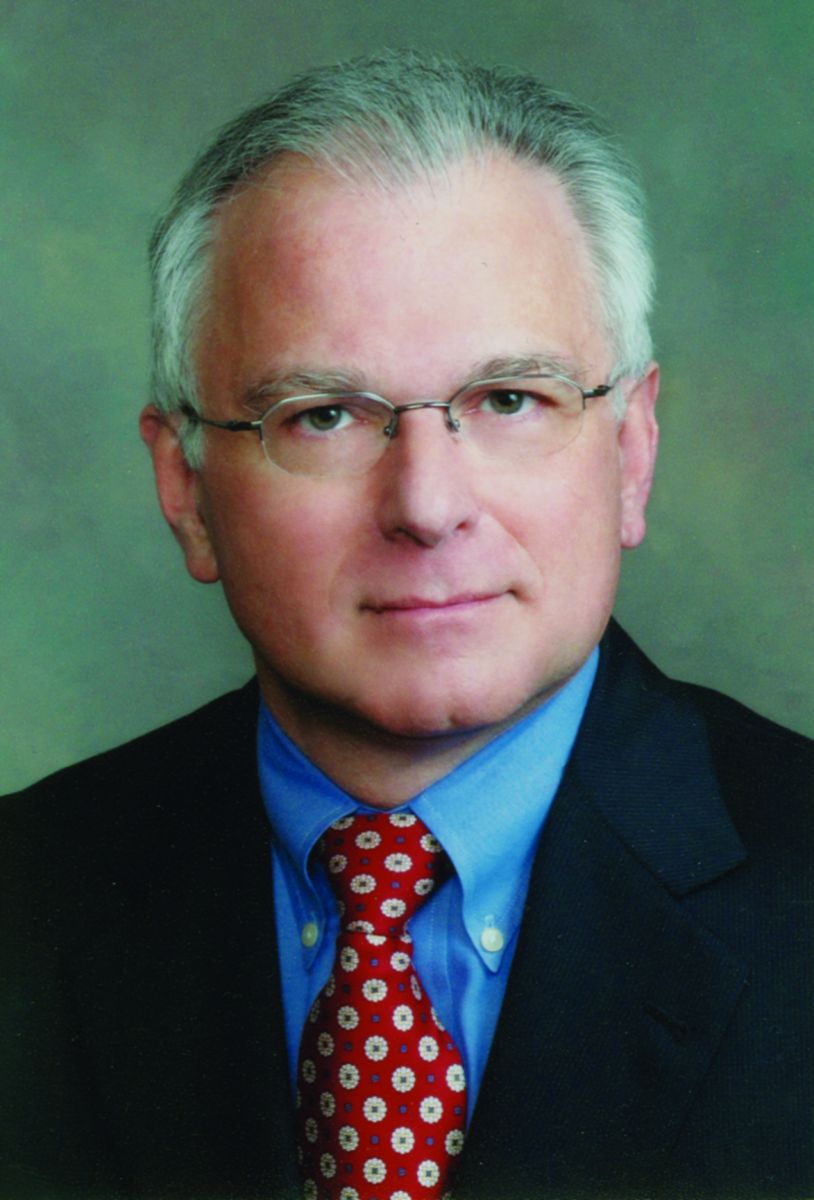 Jared N. Schwartz, M.D., Ph.D., F.C.A.P., brings 30 years of pathology expertise to his role as Chief Medical Officer at Leica Biosystems. Formerly with Aperio, and previously serving as President of the College of American Pathologists, and Director of Pathology and Laboratory Medicine at Presbyterian Healthcare in Charlotte, North Carolina. Board certified in anatomic and clinical pathology with subspecialty boards in medical microbiology and cytopathology, he is a graduate of Duke University Medical School, where he completed his residency and fellowship training, and served as chief resident. He was appointed to the Clinical Laboratory Improvement Advisory Committee by HHS, and was a co-chair and author of the ASCO/CAP Guidelines on HER2, which was published in the January 2007 editions of the Journal of Clinical Oncology and Archives of Pathology and Laboratory Medicine and was one of authors of ASCO/CAP Guidelines for ER/PR published in Journal of Clinical Oncology and Archives of Pathology and Laboratory Medicine in 2010. He also serves as a Consulting Professor of Pathology Stanford University.

Michael J. Vasconcelles, M.D.
Senior Vice President, Head of Oncology Clinical Development, Millennium: The Takeda Oncology Company

Michael Vasconcelles, M.D., joined Millennium: The Takeda Oncology Company in 2012 as Senior Vice President, Head of Clinical Development. As part of Millennium's Medical Division Management and Administration, Dr. Vasconcelles has assumed responsibility for the clinical development strategy and execution of the oncology portfolio.
Prior to 2012, Dr. Vasconcelles served as Global Therapeutic Area Head, Transplant and Oncology, at Genzyme. He was responsible for the clinical development and product support of Genzyme's hematologic transplant and oncology portfolio. As a member of the Transplant and Oncology Management team, and Chair of the Transplant and Oncology R&D Council, Dr. Vasconcelles also provided strategic support and oversight to oncology research, business development and commercial strategy for the business. In 2011, following the acquisition of Genzyme by Sanofi, he led the realignment of Genzyme Oncology R&D with Sanofi Global Oncology and was named the Head, Personalized Medicine and Companion Diagnostics.

Before he joined Genzyme, Dr. Vasconcelles was a full time associate physician at Brigham and Women's Hospital and Dana-Farber Cancer Institute. He remains an associate physician at both institutions. He has been on the faculty of the Harvard Medical School since 1996, where he is currently a clinical instructor of medicine.

Dr. Vasconcelles recieved both his B.A. and his M.D. from Northwestern University.