Resources
The Case for Personalized Medicine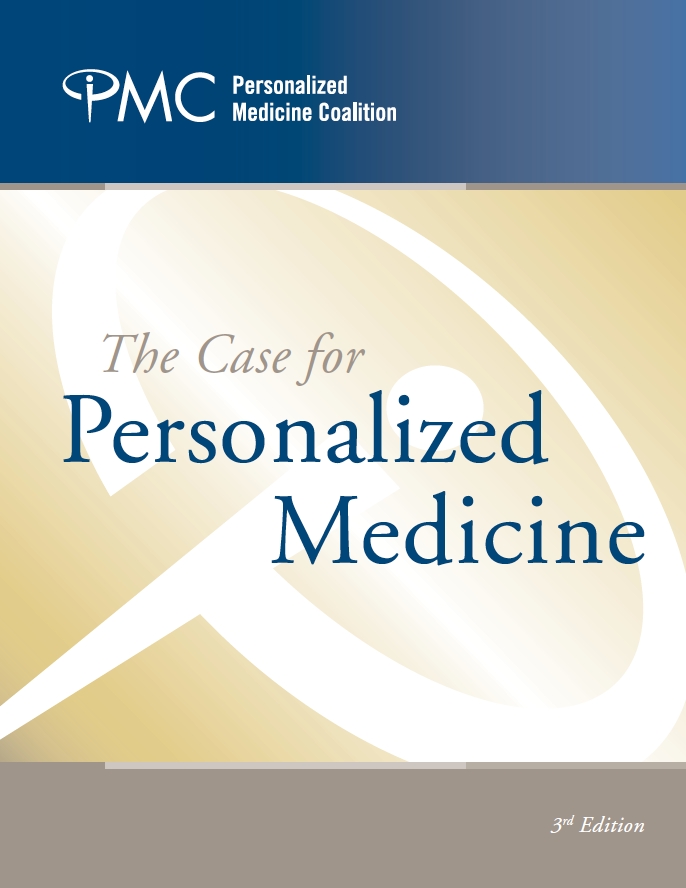 The Personalized Medicine Coalition (PMC), representing scientists, patients, providers and payers, promotes the understanding and adoption of personalized medicine concepts, services and products to benefit patients and the health system.  

As part of its mission, the PMC publishes The Case for Personalized Medicine. Since the first edition was published nearly six years ago, the number of prominent examples of personalized medicine treatments and diagnostics has increased from 13 products to 72 products.  

The PMC is now pleased to release the third edition of The Case for Personalized Medicine. This report examines opportunities for the continued development and adoption of personalized medicine as the cost of genetic sequencing declines, the pharmaceutical industry increases its commitment to personalized approaches to drug development and the public policy landscape evolves.

Highlights from the report include:    

A compendium listing the 72 commercially available prominent personalized medicine products, grouped by indication, highlights the increasing diversity of personalized medicine drugs and diagnostic tests for conditions including arthritis, cancer, cardiovascular disease, infectious diseases, organ transplants and psychiatric disorders;  
Real-world examples that demonstrate how personalized medicine is shifting the focus in health care from reaction to prevention, reducing trial-and-error prescribing, making drugs safer, improving health outcomes, and reducing costs to the health care system;  
A discussion of the numerous policies which impact personalized medicine, highlighting the U.S. Food and Drug Administration's increasing commitment to personalized medicine;  
An examination of the technologies that will continue to enable personalized medicine, including the roles of health information technology and gene sequencing in integrating clinical data to find new links between genetic variation, disease, and treatment response;  
Many illustrations of collaborative research designed to expand available evidence that personalized medicine can improve patient outcomes while lowering systemic costs, including how the government, academia, insurers and pharmacy benefit managers are working together to use personalized medicine to reduce adverse events; and  
Personalized Medicine by the Numbers, a one pager highlighting progress.