Members
Centro de Genomas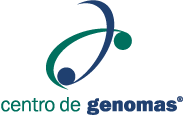 Member Type: Clinical Laboratory Testing Services

Centro de Genomas® is a reference laboratory in Molecular Medicine, for diagnosis and monitoring of infectious diseases and Human Genetics. The lab works under the executive direction of Dr Cintia Vilhena and under the medical direction of Dr Ricardo Sobhie Diaz. Our R, D & I department is under the direction of Dr. Carlos Santos.
Part of our medical team are also Dr Ismael Dale Cotrim Guerreiro, Dr Antonio Eduardo Benedito da Silva , all professors at the Escola Paulista de Medicina, São Paulo Federal University.
Established in 1998, Centro de Genomas® started its activities with Parental Testing. From 2002 onwards, the company expanded its facilities and started to consistently invest in R, D & I, which represented a big thrust in our trajectory. Today Centro de Genomas® has a wide and varied molecular test menu and highly qualified personnel, formed by experienced professionals who are able to provide high quality service. Last yeasr Centro de Genomas launched 4P Genomics and today is offering Nutrigenetics, Onogenetics, dermagenetics and others.